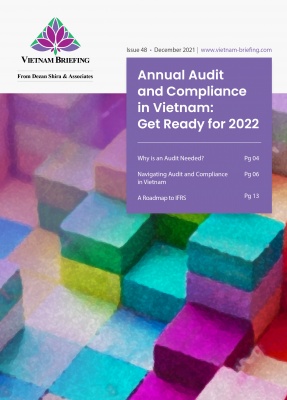 The first quarter is always a busy time for foreign investors in Vietnam. Compounding license renewals and issues of new regulations, preparation of annual reports present significant compliance tasks for enterprises of all sizes. Shifting regulations, changing interpretations of existing legislation, and convergence with international norms coalesce to form a compliance environment that could potentially trigger significant costs.
Subject to varying requirements, all foreign entities in Vietnam are required to comply with statutory audit procedures outlined in the law and clarified by numerous decisions and circulars. Working to ensure compliance with up-to-date procedures and accounting standards can thus cause uncertainty for even the most experienced investors in Vietnam. Beyond facilitating compliance requirements, however, the annual audit presents an opportunity for the entity to conduct a deep dive into their finances and internal operations.
In this issue of Vietnam Briefing magazine, we guide businesses through the annual audit and compliance process. We start with why an audit is needed, followed by a guide on auditing and compliance procedures. We conclude with looking at IFRS and Vietnam's roadmap to implementing the accounting standard by 2025.
Source: Asia Briefing