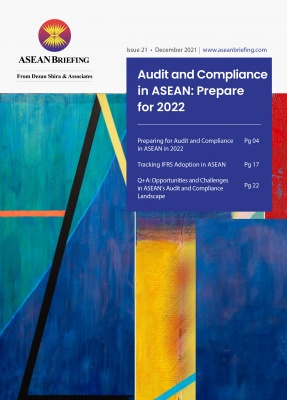 Published: December 2021
A vital task undertaken by businesses at the beginning of the fiscal year is auditing. This undertaking can be more complex for companies operating in multiple ASEAN countries, considering the audit requirements differs in each region.
Still, over the last decade, ASEAN member countries have taken steps to harmonize their auditing and accounting standards with the International Financial Reporting Standards (IFRS), particularly as Southeast Asia becomes a more prominent region to do business.
In this issue of ASEAN Briefing magazine, we provide an overview of the audit and compliance requirements in ASEAN's six largest economies. We then explore the length of IFRS adoption in ASEAN and provide answers to often asked questions about ASEAN's auditing landscape.
Source: Asia Briefing