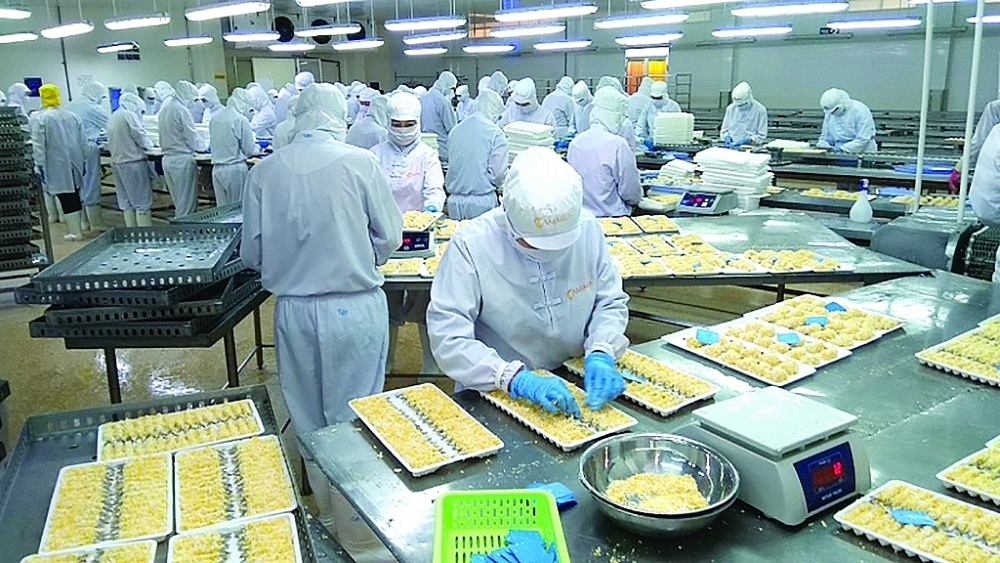 The Vietnam Association of Seafood Exporters and Producers (VASEP) proposed to supplement quarantine regulations for fishery products that have changed their purpose, at a meeting to get feedback on the draft Circular amending and supplementing a number of articles regulating procedures on quarantine of aquatic animals and animal products, held by the Department of Animal Health.
VASEP proposes to supplement quarantine regulations for fishery products that are imported for export production or export processing, but are then changed to use for domestic consumption, to ensure business rights for enterprises.
According to VASEP's expert Ta Ha, the supplementation of regulations contributes to meeting requirements on the State control and management for imported fishery products.
The enterprises must report the change of customs regime and comply with inspection regulation for the new regime. The authority (the Veterinary Agency) wil conduct the inspection in order to the fair competitiveness and food safety.
Moreover, VASEP's representative said the customs regulations still allow enterprises to change the regime of imported goods.
Decree 59/2018/ND-CP dated April 20, 2018 and Circular 39/2018/TTBTC dated April 20, 2018, stipulates that on-taxable imports are allowed to change the proposed purpose, though the customs declarant must re-declare and strictly comply with the import and export goods management policy, the tax policy for such goods under the new import regime.
At the meeting, some agreed with VASEP's recommendation and proposed the Department of Animal Health to consider the VASEP's comments not to create legal loopholes in regulations on seafood import inspection, meeting the requirements of State management and practical needs in production for people and businesses.
Source: Customs News