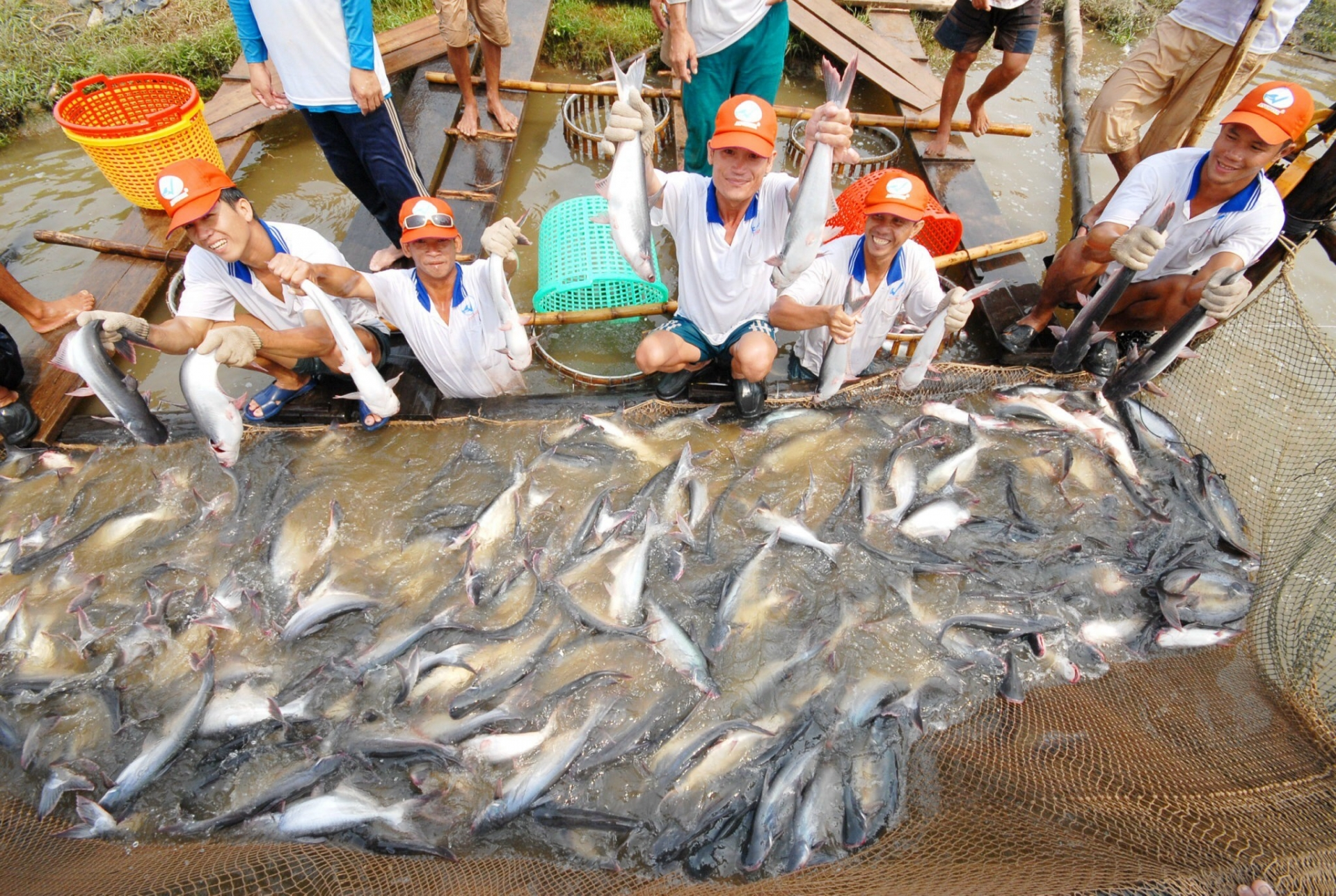 Canada has become the second largest Pacific Rim importer of Vietnamese Tra fish after Mexico, reflecting the post-pandemic recovery of seafood exports to global markets, and specifically to the 11-nation Comprehensive and Progressive Agreement for Trans-Pacific Partnership (CPTPP) bloc.
Tra fish exports to Canada up 69.4 percent
With a population of nearly 38 million and welcoming about 400,000 immigrants a year, Canada has a growing demand for seafood. Vietnam's Tra fish exports to Canada slowed due to COVID-19 over the past two years but have resumed growth since the first quarter of this year.
According to the Vietnam Association of Seafood Exporters and Producers (VASEP), from January to mid-April, Vietnam exported US$17.2 million worth of Tra fish products to Canada (up 69.4 percent from the same period last year), with the price of frozen fillets reaching US$3.15-3.35 per kilo.
Canada imports frozen fillets, frozen pangasius pieces/slices/chunks, dried pangasius bubbles, and Tra fish with lemon, ginger and other sauces from more than 30 Vietnamese enterprises.
Vietnamese Tra fish products are competing with many other white fish products in Canada, such as cod, haddock and tilapia products. VASEP forecast Tra fish exports to both Canada and the US will increase in 2022.
Specific strategy needed
According to the Vietnam Trade Office in Canada, there are opportunities for Vietnam to increase seafood exports in general and Tra fish exports in particular to Canada, as this market is not subject to export quotas. Canadian and Vietnamese seafood products complement each other, and products imported into Canada can easily access the US market.
Canada's food hygiene and safety requirements are higher than those of many other markets with which Vietnam trades. The Canadian Food Inspection Agency (CFIA) controls more than 1,000 seafood importers in Canada, and seafood imports for consumption in Canada must be licensed by the CFIA's quality control program.
Nguyen Cam Trang, Deputy Director of the Ministry of Industry and Trade's Agency of Foreign Trade, said Vietnamese exporters need to adjust production in order to enjoy the CPTPP's tariff preferences. The rate of certificates of origin (C/O) issuance related to Vietnam's exports to CPTPP markets remains low because enterprises have been unable to control raw materials to meet the rules of origin and benefit from preferential tariffs. The CPTPP came into effect in 2019, but the pandemic that broke out the following year disrupted much of the trade among its member states.
According to the Vietnam Association of Seafood Exporters and Producers, in the first five months of 2022, Tra fish exports are estimated at more than US$1.1 billion, almost double compared to the same period in 2021.
Source: Vietnam Economic News