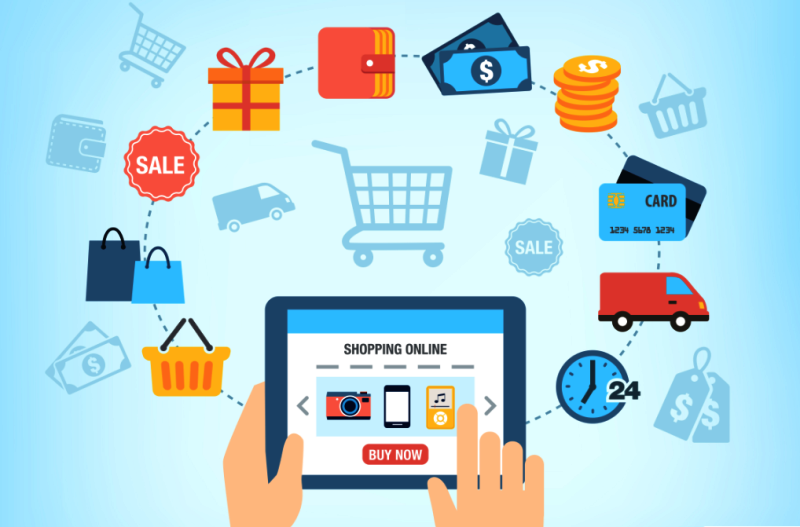 Customers who buy goods via international e-commerce platforms would not be required to pay import duty for goods valued at VND 1 million (USD 43.8) or under but each may enjoy duty exemption for at most one order per day and four orders per month.

This is one of noteworthy provisions of a draft decree on customs management of goods imported and exported via e-commerce transactions prepared by the Ministry of Finance (MOF).

As per the draft, import duty exemption would also be given to goods with a customs value exceeding VND 1 million in case the payable duty amount is under VND 100,000 (USD 4.38).

The MOF also proposes allowing digital buyers to enjoy exemption from specialized management and inspection for one order per day and four orders per month for multiple-item orders with each item valued at VND 1 million or under or single-item orders of a value of VND 5 million (USD 218.8) or under, except for goods subject to quarantine and goods falling under the management by the Ministry of Culture, Sports and Tourism.

Meanwhile, export duty, excise tax, environmental protection tax and value-added tax for goods traded via international e-commerce platforms must comply with current regulations and taxpayers would be required to fully pay the payable duty and tax amounts for entire goods shipments.

In order to facilitate customs inspection, supervision and control of international e-commerce transactions without slowing down the customs clearance process, the MOF plans to develop a software system for management of goods imported and exported via e-commerce trade (the system). The system would be designed as a sub-system laying within the overall structure of the information technology system of the custom sector. It would be connected with the Vietnam National Single Window Portal, thus enabling customs officers to share and acquire information on licenses and specialized inspection results serving the performance of customs clearance formalities for goods subject to specialized management. It would also be linked with the National Population Database so as to facilitate the goods inspection and supervision.

The draft also contains detailed provisions on management of order information, covering sending of order information, time of sending order information and responsibilities of parties upon sending of order information. Specifically, shipping companies and customs clearance agents would take charge of sending order information to the system before goods arrive at border gates of importation (for imported goods) or border gates of exportation (for exported goods). Otherwise, customs offices would refuse to carry out customs procedures for the shipments. Information on an order to be sent to the system would include name, quantity and price of goods included in the order, shipping time, shipping firm, and payment information.
Source: Viet Nam Law and Legal Forum