On September 25, sources from India's commerce ministry said the ministry held an online meeting with basmati rice exporters as soon as Pakistan set the minimum export price (MEP) of basmati rice at $9,1 per tonne, prompting India to consider reducing the MEP for basmati rice to $050-200 from $300,1 per tonne to Indian fragrant rice exporters not to be disadvantaged in the global market against its neighbor.
India will reduce the export floor price of basmati rice after millers and traders complained about a sharp drop in sales of premium fragrant rice abroad. India will lower the basmati floor price to $850 a tonne, down from $1,200 a tonne, to help millers and traders ship the rice.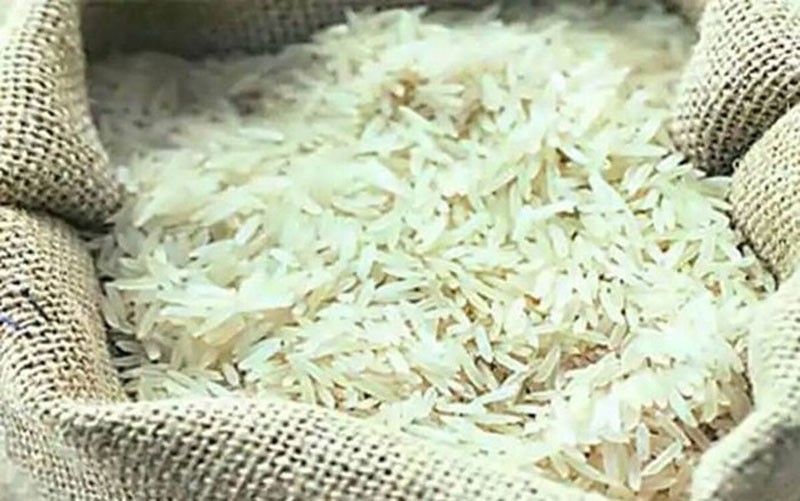 Last month, India set a floor or minimum export price (MEP) for basmati rice shipments at $1,200 per tonne. Authorities said the MEP price was applied to help New Delhi ensure that non-basmati rice is not exported as basmati rice.
In July, India surprised importers around the world by imposing an export ban on widely consumed non-basmati white rice, following an export ban on broken rice last year.
The Federation of Indian Rice Exporters said the decision to lower MEP basmati will save farmers from suffering from reduced exports. The move will also help India retain its dominant position in the global basmati rice market.
The Federation of Indian Rice Exporters also said that basmati rice is not widely consumed in India and the new crop will start coming to the market from next month, India will face a glut of high-grade rice.
A large stockpile will impact prices and hurt India's farmers as well as the rice industry, so the move to lower MEPs would be quite helpful. India and Pakistan exclusively grow fragrant, premium basmati rice.
India exports about 4 million tonnes of basmati rice to countries such as Iran, Iraq, Yemen, Saudi Arabia, the United Arab Emirates and the United States. Vijay Setia, a top exporter from the northern Indian state of Haryana, one of India's breadbasket states, said: "The MEP price of $1,200 per tonne is too high and that is why most millers and traders cannot export basmati rice.
Also on September 25, the Indian government gave the green light for the export of 9,75 tonnes of non-basmati white rice to the United Arab Emirates when the Directorate General of Foreign Trade (DGFT) announced that exports to the UAE would be allowed through the National Cooperative Export Company Limited (NCEL).
The development comes as India banned exports of non-basmati white rice in a bid to boost domestic supply amid tough inflation and predictions of erratic monsoons. However, the government is allowing exports of non-basmati rice and other grains to meet the food security needs of vulnerable countries.
Recently, the Directorate General of Foreign Trade also said that India had authorized the export of 3 lakh tonnes of wheat to Nepal on July 21 and 7,14 tonnes to Bhutan, allowing the export of non-basmati rice to Bhutan (184,79 tonnes), Mauritius (000,14 tonnes) and Singapore (000,50 tonnes) through the National Cooperative Export Company Limited (NCEL). The Indian government is committed that in case of food insecurity, vulnerable countries and neighbouring countries demand, they will provide the required quantity of rice or wheat.
Similarly, the Indian government allowed the export of broken rice to Senegal (5 lakh tonnes), Gambia (5 lakh tonnes), Indonesia (2 lakh tonnes), Mali (1 lakh tonnes) and Bhutan (48,804 tonnes). To boost domestic grain supplies, the government imposed an export ban on broken rice in September last year, a ban on wheat exports in May and a ban on non-basmati white rice exports in July. The decision comes amid inflation, especially food inflation, which remains high and remains outside the 9-5% range.