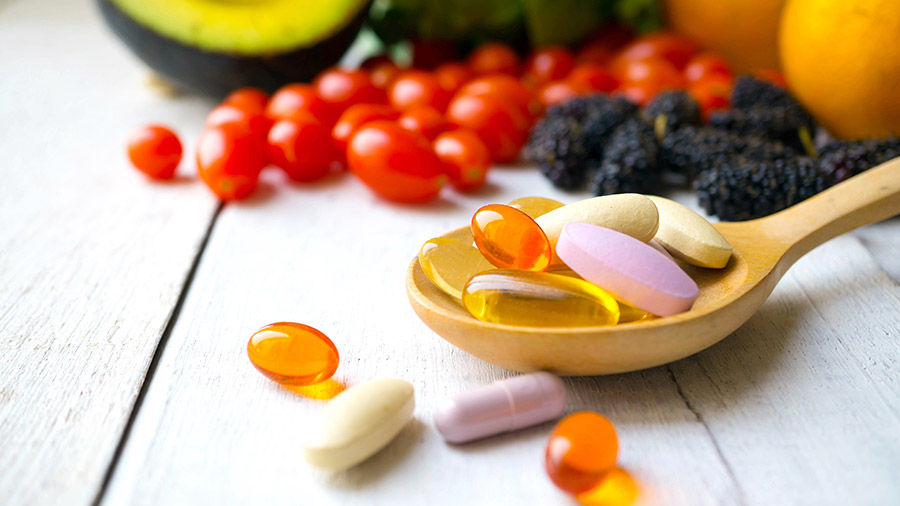 Vietnam's health supplement market is seeing a rapid increase due to the country's demand for health-related and personal care products. In this article, Vietnam Briefing gives an overview of the health supplement market including industry drivers, challenges, and market entry options and requirements for investors.
Vietnamese health products have started to see a rapid increase recently compared to its regional peers.
Over the last two decades, there have been substantial changes in Vietnam's health supplement (also known as dietary foods or functional foods). Based on a report from the British Chamber of Commerce in August 2021, the total market value of the local health supplement market reached US$562.9 billion, with a growth rate of 13 percent. And the year-on-year (y-o-y) average growth rate of the market is expected to be 20 percent in the next 10 years.
Growing personal disposable income and increased health awareness
Vietnam possesses one of the fastest-growing middle-income and affluent classes in Southeast Asia. According to the World Bank, in 2020, Vietnam's GDP per capita was US$2,785 while the government will attempt to reach GDP growth of up to 6.5 percent in 2022. This is expected to have a positive effect on consumer spending and drive the demand for products that can cover the nutritional deficit.
Further, with a population of approximately 97 million people, more than 8 million of whom are over the age of 65, the demand for healthcare supplements in Vietnam has expanded significantly in recent years. The local population is becoming more aware of health risks, prevention through the use of dietary food products to alleviate diseases such as high blood pressure, diabetes, obesity, and cardiovascular disease which have increased.
Self-medication
Self-medication has been recognized as a common issue in Vietnam. The self-medication rate has ranged from 40 percent to 60 percent in rural areas and up to 76 percent in urban areas. This practice is favored due to the lax management of over-the-counter medications and the increasing cost of healthcare services.
The cost of paying for medical examination and treatment services from the pocket of individuals is at 43 percent, quite high compared to many countries in the world. This is related to the fact that health insurance funds have not yet covered the full range of health care needs and services while the level of financial coverage is limited.
Foreign brands trusted more than domestic ones
The growing demand for health supplements has resulted in increased usage of imported products as people tend to trust these brands more than domestic ones. Foreign brands tend to be positioned in the premium segment to attract mid-to-high-end consumers, while local brands generally concentrate on the mass market.
Further, foreign players are more active in non-herbal or traditional dietary supplements, while local players are more active in herbal/traditional/curing items. Imported goods account for 40 percent of the market, indicating that locals are more open to trying foreign brands.
Herbal health supplements preferred
In Vietnam, herbal, traditional, and curing supplement products accounted for more than 70 percent of the market in 2021. It has been forecast that herbal supplements will continue to dominate the health supplement market.
The high prevalence of herbal supplements in the beauty and personal care sector has also driven the health dietary supplements market in Vietnam. This is because people assume that herbal or traditional products have less or no side effects than standard products made from natural ingredients.
Ginseng is the most popular herbal dietary supplement in Vietnam, and it is expected to increase rapidly since it boosts the immune system, which is a major issue in the context of the pandemic.
Domestic players dominate
Herbalife, Trafaco JSC, Amway Vietnam Ltd, Nu Skin Vietnam Co Ltd, and Hau Giang Pharmaceutical JSC are the top five health supplement companies in Vietnam. However, the majority of the top corporations own less than 5 percent of the market, which demonstrates that the Vietnam supplement sector is highly competitive as the number of establishments increased to 3,108 with 11,127 products in 2021.
In addition, more than 70 percent of the health supplements consumed in the market are domestically produced goods. The remaining 20 percent are imported from well-known markets such as the US, Germany, Canada, South Korea, Japan, and so on.
While domestic products still dominate with a 70 percent market share, several large foreign brands have invested significantly to expand the market such as Cheing Kwan Jang, Pharmaton, IMC, and so on. With advantages in technology, product quality, inspection, and a strict manufacturing process, these are formidable competitors that are likely to quickly dominate the market in the near future.
It is worth noting that, under Decree No. 15/2018/ND-CP, all functional food production establishments must fulfill Good Manufacturing Practices (GMP). GMP is a system that ensures products are produced as per quality standards. In 2020, more than 200 factories met or exceeded GMP requirements.
Opportunities
Besides high demand among older adults, the proportion of people consuming health supplements has increased to 58.5 percent for the population over the age of 18, thanks to the exposure of the benefits of these products through the internet and health-focused media.
In addition, the Vietnam Association of Functional Foods (VAFF) – which is a social occupation organization of Vietnamese businesses, institutions and entrepreneurs – has not only signed cooperation agreements with domestic agencies such as the Food Safety Department (Ministry of Health), the Department of Competition Management (Ministry of Industry and Trade) but is also a member of the ASEAN Alliance of Health Supplement Associations (AAHSA) and the International Alliance of Dietary/Food Supplement Associations (IADSA).
Such agreements will allow Vietnam access to extensive regional and international expertise attracting investors who can place their regional or global manufacturing and research and development facilities in the country
VAFF maintains the relationship by exchanging information and updating new information about health supplements with markets such as the US, China, Japan, and the EU, particularly about legal documents, standards, and new products to keep up with new trends and quality for the Vietnamese market.
Challenges
Although the health supplement industry has rapidly developed, the policing of illegal products is a challenge for the authorities. Local and international companies must compete with substandard and illegal products which can be more appealing due to lower prices.
Further, there are many misleading claims in ads on online platforms such as Zalo, Facebook, and Youtube. With high demand consumers often don't bother to verify claims or are unaware of the origin of products.
Government regulations have also been unable to keep up with false advertising campaigns.
Market entry strategy
Foreign manufacturers of health supplements may enter the Vietnamese market through a local distributor or by establishing a trading company.
In terms of entering through a local distributor, choosing the correct partner can make or break a company's investment strategy, and is understandably a source of concern for most executives. Therefore, the first and most important condition to consider is that the local partner must be granted a business license for trading the investor's products.
If the investor has set up trading company within Vietnam, they should be aware of the risks and certain requirements. Since the health supplement industry is a conditional sector, investors should be aware of the following key requirements:
application for an investment registration certificate;
application for a business registration certificate; and
application for a license to sell functional foods.
In both cases, to distribute health supplements in Vietnam, enterprises must carry out procedures for product declaration and must ensure that their products comply with the labeling and health and safety requirements.
In addition, the Certificate on Satisfaction of Standards on food hygiene and safety must be obtained, while all standards concerning health, safety, and hygiene must be maintained as long as the business is in operation.
Takeaways
The health supplement market is a promising field not only for manufacturers but also for consumers. Nevertheless, issues about safety standards and advertisements are the main concerns for investors. However, with a local population that is increasingly aware of health risks along with a sizeable population that is over 65, there are several opportunities for investors as the sector is only expected to grow.
Source: Vietnam Briefing