Viet Nam has moved up four places to secure the 106th position out of 165 countries and territories in the Economic Freedom of the World index, according to the Canada-based Fraser Institute.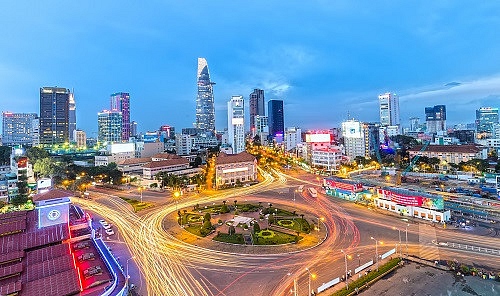 The Fraser Institute noted that Viet Nam's improvement in the index this year is a relatively substantial increase compared to other Southeast Asian peers.
Viet Nam's scores have improved in four key areas of this index. Notably, the legal system and property rights rose from 4.96 to 5.15. This marks the first year that Viet Nam's score in this component index has exceeded 5 points.
The soundness of its currency has also improved, with a score of 7.02, up from 6.96.
The Economic Freedom of the World index evaluates the extent to which policies and institutions support economic freedom.
It is published annually by the Fraser Institute in collaboration with the Economic Freedom Network, a coalition of independent research and educational institutions covering nearly 100 countries and territories.
The index measures the degree to which the policies and institutions of countries are supportive of economic freedom.
The degree of economic freedom is measured in five broad areas, including size of government, legal system and property rights, sound money, freedom to trade internationally, and regulation.