On September 17, Prime Minister Pham Minh Chinh attended the opening ceremony of the China-ASEAN Fair (CAEXPO) and the China-ASEAN Trade-Investment Summit (CABIS) 9.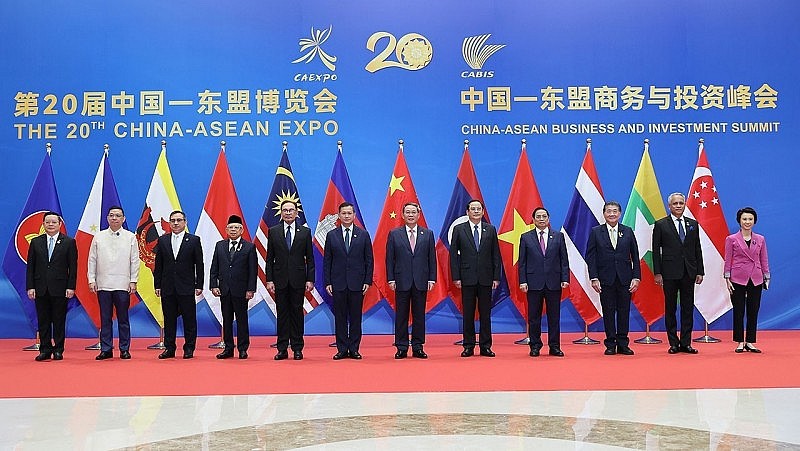 Prime Minister Pham Minh Chinh and delegation leaders attend the Opening Ceremony - Photo: VGP
The 20th CAEXPO and activities within the framework of the fair took place from September 16-19. The fair has the theme "Building a common home, a community with a common destiny towards the future – Advancing the Belt Initiative, High-Quality Development Road and Building an Economic Growth Center".
This activity is part of a series of events to commemorate the 20th anniversary of the establishment of the China-ASEAN Strategic Partnership.
CAEXPO is a multilateral cooperation between ASEAN and China, in which China acts as the host country. This event is also an important foundation to promote cooperation in the fields of trade, investment and tourism, contributing to the construction and development of the ASEAN-China Free Trade Area.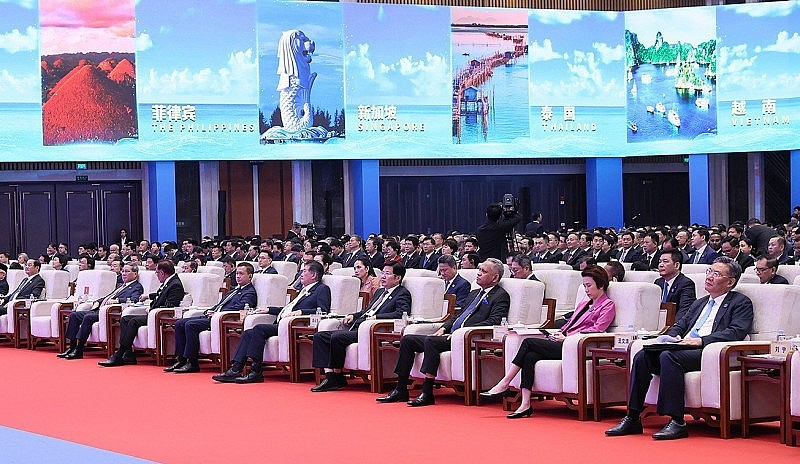 Delegates attending the Opening Ceremony
The Vietnamese business delegation participating in CAEXPO 2023 with the largest scale in ASEAN is 250 booths on an area of 5,000 m2, including quality goods and services, meeting the needs and tastes of the Chinese market and ASEAN partners.
In 2023, Vietnam continues to play the role of the gateway to the ASEAN-China Free Trade Area, a bridge between the ASEAN Economic Community and China, the annual participation in CAEXPO with improved scale and quality will be a trade promotion event, important investment and tourism help strengthen links with countries in the region, make the most of the benefits brought by the ASEAN-China Free Trade Area, and increase Vietnam's exports of goods and services to China and ASEAN countries.
CAEXPO 2023 is more elaborately prepared with "Four comprehensive upgrades" including: Comprehensive upgrade of high-level dialogue mechanism; Further expand the scale and enrich investment promotion activities in order to comprehensively upgrade the ASEAN-China trade economic efficiency; Comprehensively upgrade "Nanning Channel"; Comprehensive upgrade of the Unlimited Cooperation Platform.