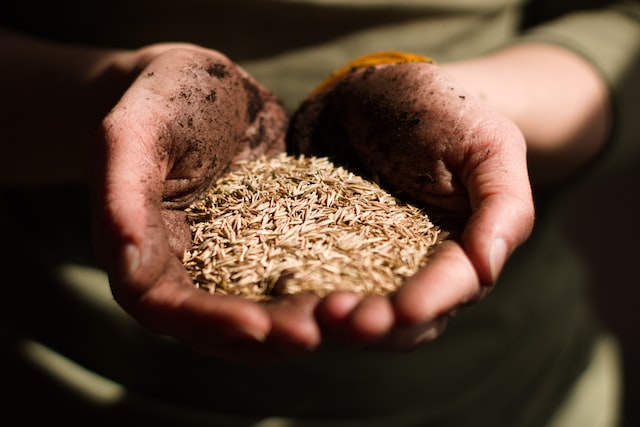 The Covid-19 pandemic, climate change, and the Russia-Ukraine conflict have exacerbated food insecurity in many ASEAN countries.
The current crisis shows the dependence of many ASEAN countries on food and feed imports, as well as ASEAN's lack of a coordinated strategy for food production. ASEAN needs to reduce its reliance on imports to mitigate the impact of global market fluctuations on the region's food security.
While ASEAN's staple food is rice, demand for wheat, soybeans, and corn has increased over the past decade - an increase that ASEAN production cannot meet. Soybean and corn have become particularly important as feedstuffs needed to support the exponential growth of livestock demand. Meeting this demand requires large imports from outside ASEAN.
Food insecurity has highlighted ASEAN's vulnerability to disruptions in food imports. Some countries are now prioritizing localized production and shorter, more reliable supply chains.
The ASEAN Secretariat estimates that ASEAN imported $61 billion in agricultural goods from outside ASEAN in 2020. The ASEAN nations are among the world's largest wheat importers and import a substantial amount. including soybeans and corn. This reflects the inadequate production of ASEAN's staple food.
ASEAN member states have large differences in their capacity to produce rice, wheat, soybeans, maize, vegetable oils, and livestock. In 2020, ASEAN produced 46 million tons of corn, 735,000 tons of soybeans, and 113,400 tons of wheat. ASEAN corn production meets about 75% of the region's needs because of its relatively low production compared to major corn exporting countries in North America, South America, and Europe.
ASEAN produces less than a tenth of its soybean needs. ASEAN soybean production is concentrated in Indonesia, Myanmar, Vietnam, Cambodia, and Thailand. From 2018 to 2019, ASEAN member countries imported about 7.5 million tons of soybeans for animal feed and food. Soybeans have the largest dollar value of any ASEAN food imports and imports exceed local production by a ratio of 10:1. ASEAN accounts for 15% of global wheat imports in 2021. Wheat imports exceed production in ASEAN by a whopping 244:1. Most of the wheat imports are from Ukraine, so the Russia-Ukraine war disrupted wheat exports to the East. South Asia and caused prices to spike.
Indonesia is the largest wheat importer in ASEAN. In 2021, Indonesia will import $3.5 billion worth of wheat. Wheat imports are used to produce Indonesia's main foodstuffs, including noodles, bread, and baked goods. The country is completely dependent on wheat imports for food and animal feed.
Rice is the only staple food that ASEAN produces in surplus. In 2020, ASEAN planted 48 million hectares of rice and harvested 191 million tons of rice. Rice production accounts for about 66% of the total arable land in ASEAN. But many ASEAN countries are still net importers of rice, with Indonesia and the Philippines importing the most. In 2020, ASEAN countries imported 76.5% of their rice from other ASEAN member states.
The ASEAN countries work together and develop a coordinated strategy to reduce the region's dependence on food imports. Increasing rice production could enable the region to become a net exporter of rice, strengthening its position amid another food security crisis. Increasing rice production will require a combination of technological innovations. This includes the transition to biotech-improved rice farming, increasing on-farm yields of preferred rice varieties, improving infrastructure, financing inputs, and improving farm management skills. small household.
However, the large area due to rice production and the need to increase rice production has raised concerns about the environmental impact. Land for rice cultivation is the biggest contributor to ASEAN's methane emissions. Policymakers must balance the need to reduce global warming with increased rice production. Farmlands for Soybean and wheat are still relatively scarce in ASEAN, leaving a huge gap between imports and production.
Increasing crop acreage and yields will require a coordinated strategy. Significant investment is required in tropical wheat and soybean agronomy, including breeding and crop pest management. New varieties of soybean and wheat need to be made available quickly by implementing improved breeding technology and improved pest management.
A well-resourced pan-ASEAN initiative could increase the region's resilience to wheat, soybean, and corn supplies. This will enable ASEAN to utilize biodiversity and underutilize native plant species to reduce dependence on imported food and food crops.
Source: Công Thương News