On Sept. 26, the latest data in the World Trade Monitoring Report, released by the Netherlands' Economic Policy Analysis Agency, showed that world trade volumes fell at the fastest annual rate in nearly three years in July and rising interest rates were starting to impact global demand for goods.
Trade volumes fell 3.2% in July from the same month last year, the steepest decline since the early months of the Covid-7 pandemic in August 19. This follows a 8.2020% decline in June and further evidence that global growth is slowing.
After booming during the pandemic, global demand for goods exports has weakened due to higher inflation, rising interest rates by the world's central banks in 2022 and more spending on domestic services as economies reopen from lockdowns.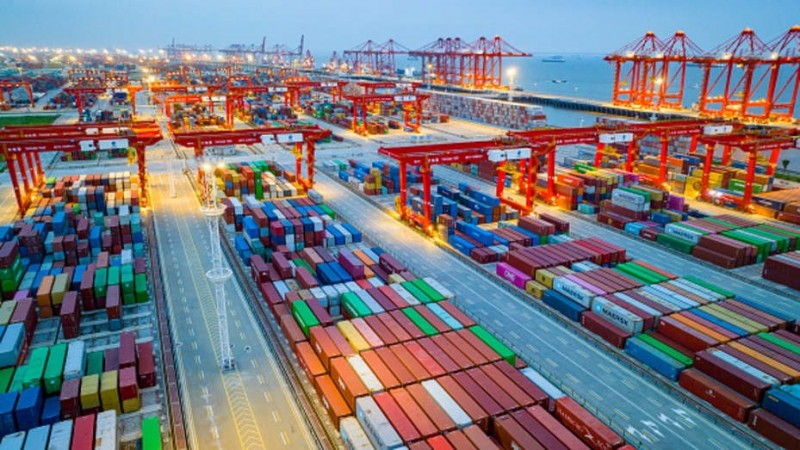 The change in export volumes was broad-based, with most countries around the world reporting declining trade volumes in July. China, the world's largest exporter of goods, saw a year-on-year decline of 7.1%, the euro area fell 5.2% and the US fell 5.0%.
Sentiment indicators suggest that world trade will continue to be weak in the coming months. The S&P Global Purchasing Managers' Index, which tracks new export orders, showed sharp declines in August and September across the US, the euro area and the UK.
Economists now expect eurozone export volumes to remain unchanged this year, after forecasting 2% growth at the start of the year. While interest rates are not expected to rise further in the coming months, central banks are unlikely to cut borrowing costs until there is more evidence that underlying price pressures have been contained.
Analysts believe the lack of credit easing will continue to weigh on exports. Ariane Curtis, global economist at consultancy Capital Economics, said with the delayed impact of higher interest rates likely to weigh more on demand for certain goods, it could be months before global trade bottoms out.
Demand for imports of goods normally purchased with loans such as cars, home furnishings and capital goods will weaken the most. Mohit Kumar, an economist at Jefferies, said trade was likely to follow global economic growth trends, forecasting "a slowdown in every major economy in the coming quarters." Along with weaker growth rates, geopolitical tensions are also affecting trade. In its latest economic outlook, the OECD also highlighted trade restrictions that have limited export sales since 2018.
The OECD warning states geoeconomic fragmentation and a shift to more inward-looking trade policies will reduce the benefits from global trade and affect living standards, especially in the poorest countries and households.
The Dutch economic policy analysis agency also reported that global industrial production fell 0.1% month-on-month, driven by sharp declines in output in Japan, the euro area and the UK. U.S. industrial output rose 0.7%, raising hopes the world's largest economy will land softly, with inflation falling back to acceptable levels without triggering a recession.