The Association of South East Asian Nations (ASEAN) and China started the first round of negotiations on the upgrade of Version 3.0 ASEAN-China Free Trade Area (ACFTA) at a meeting on 07 February 2023.
Relevant authorities of China and the ASEAN countries, as well as officials from the ASEAN Secretariat, attended the meeting via video link. The two sides held in-depth discussions on the procedural rules, organizational arrangements and work plans of the negotiations, and worked out a timetable and road map for follow-up negotiations.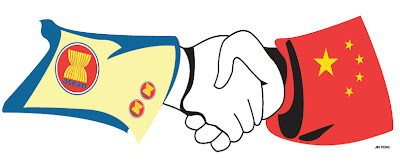 This meeting is a follow-up to the results of the 21st AEM Forum – Ministry of Commerce (MOFCOM) Consultation on September 17, 2022, which agreed to increase the implementation of the ACFTA through the endorsement of the Joint Feasibility Study Report to Further Enhance the ASEAN-China Free Trade Area (ACFTA 3.0).
The upgrade of the ACFTA will focus on sectors that benefit the interests of both parties (ASEAN and China), including the digital economy, green economy, non-tariff measures, consumer protection issues, and MSMEs, as well as the rearrangement of chapters structure of the ACFTA.